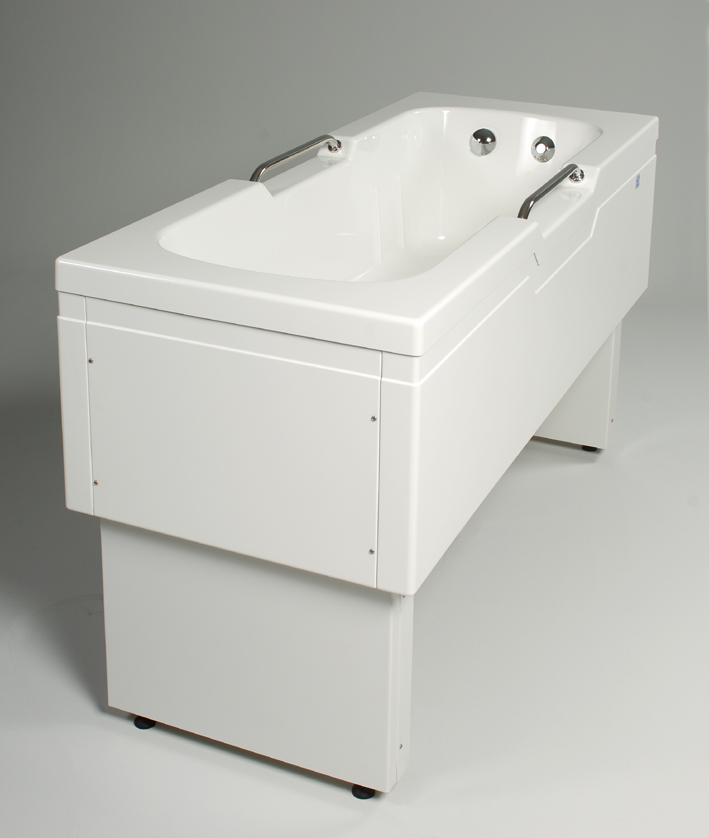 Full size high / low adjustable bath
The bathtub floor of the Coren assisted bath is about 40 centimeters longer than the Pallieter bath. It has no symmetrical shape, but an ergonomically shaped head and foot end. As a result, the client can completely lie in the bath.
This hi-lo bath is also technically and ergonomically of the highest level and excels in quality and reliability. Even with full load and in the high position (working position) the bath remains stable.
The bath has the following features:
full size bath L 202 cm: long tub with flat bottom
electrically adjustable 400 mm in height
can be delivered with shower stretcher
comfortable anti-slip bottom
large sturdy handles
no sharp or protruding parts or edges
can be provided with a bath shortener to prevent slipping
can empty in a short time
very stable construction, also in the highest position
despite compact dimensions, large room inside
operation by switches on both long sides (handcontrol operation is optionally available)
8 year warranty* on frame and tub
Dimensions: